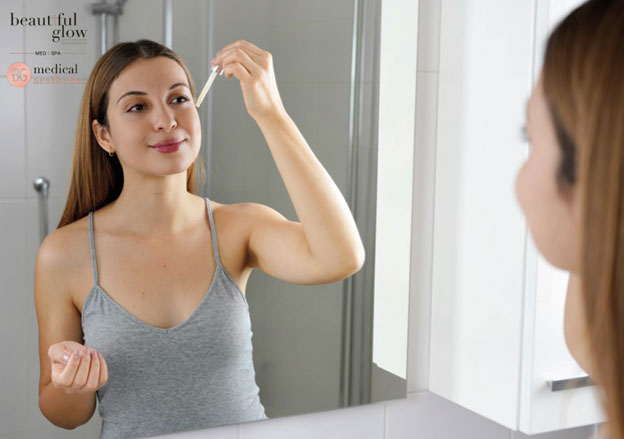 What is it?
Retinol is a type of retinoid, which is made from vitamin A. It helps neutralize free radicals and boosts the production of elastin and collagen. This creates a "plumping" effect that can reduce the appearance of:
Fine lines
Wrinkles
Enlarged pores
Retinol has an exfoliating effect on the skin's surface that can help improve texture and tone.
What does it treat?
It is primarily used to treat the following skin conditions:
Fine lines
Wrinkles
Sunspots and other signs of sun damage
Uneven skin texture
Melasma and other types of hyperpigmentation
Side Effects:
People who use retinols commonly experience dry and irritated skin, especially after using a new product. Other side effects may include:
Redness
Itchiness
Peeling skin
To lessen these side effects, try using your retinol every other night or every third night, and work your way up to using it nightly. Applying retinol 30 minutes after washing your face may also reduce skin irritation.
Risks may be greater if you use more than one retinol-containing product at the same time.
How long does it take to see the results?
Most OTC retinols may take a few weeks of continued use to see results.
Benefits:
Using retinol may help:
Treat mild acne
Reduce some photodamage from the sun
Reduce signs of aging, such as wrinkles around the eyes
Improve skin's overall appearance
Can you put moisturizer over retinol?
Yes, you can apply moisturizer after a few minutes.