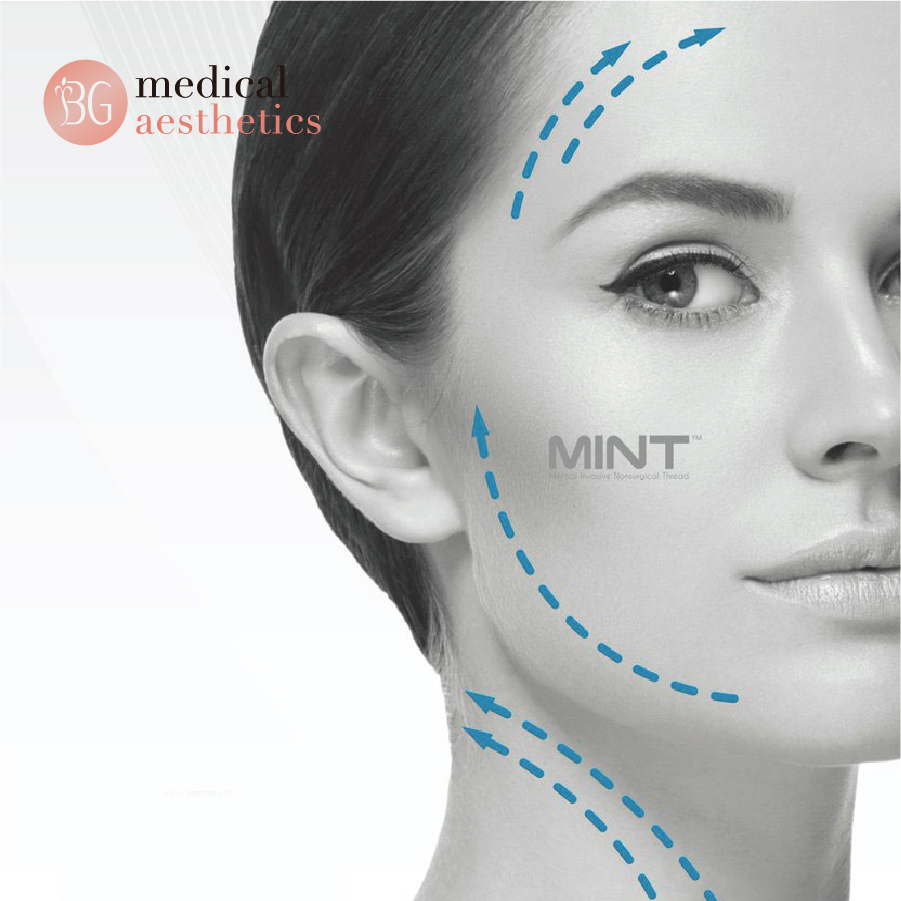 What is PDO Thread Lift?
Signs of aging begin to appear on the face as collagen production in the skin slows down while facial bone and fat diminish over time. You may start to notice thin and loose skin, which creates folds, wrinkles, and jowls. At BG Medical Aesthetics, we are pleased to offer an effective, innovative, nonsurgical option to treat aging skin called the PDO thread lift. This quick, minimally invasive procedure provides natural, noticeable facial rejuvenation without surgery or downtime.
How does It work ?
Thread lifts are an excellent alternative to the surgical facelift for patients who want to address saggy skin without the downtime and hassle of a surgical facelift. Multiple fine sutures (threads), made from an FDA-approved, biocompatible material called PDO (polydioxanone), are inserted into the deeper layers of the skin along its surface. Once completely inserted, the thread is pulled back to reposition the skin, and the needle is removed. The threads rejuvenate treated areas by instantly lifting and smoothing sagging skin and initiating a healing response in the skin to increase collagen production gradually. The threads are absorbed by the body over 4 to 6 months while leaving behind firmer, tighter, younger-looking features!
The effect is immediate and can be precisely lifted and tightened to improve the shape and contour.
The validity period is longer and can be maintained for 12-24 months.
High safety, no risk of embolism, almost zero chance of infection.
Wide range of application, face, torso, chest, and buttocks, are all effective operating ranges, and the effect is obvious
Strong compatibility; it can be perfectly matched with botulinum toxin, hyaluronic acid, laser, water light needle, etc., to achieve complementary therapeutic effects.