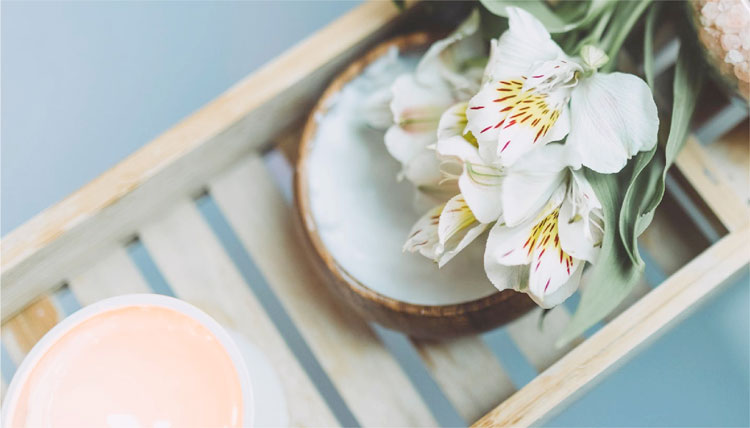 There is nothing better than a soothing pamper session. It's the perfect way to treat yourself! But do you know how beneficial it is, too?
It's true: self-care goes a long way! It makes you feel and look better, which is why a regular trip to the spa is worth adding to your routine. After all, who doesn't want that?
So, what are the benefits of a pamper routine? Keep reading to find out!
1. Take Care of Your Mental Health
Do you struggle with your mental health? Or, do you find yourself feeling stressed out often? Some time spent getting pampered will help!
Try a Deep Tissue Massage to relax. You'll practically be able to feel the tension being relieved from your body and mind! Plus, focusing on your problems is difficult during a calming massage.
Are you interested in aromatherapy? For some, essential oils provide an incredibly relaxing effect. Try an AromaTouch Massage to see what aromatherapy can do for your mind.
2. Add Life Back to Your Skin
It wouldn't be a pamper session without some skincare. And, your skin will glow from the extra TLC it receives! This benefit is major for those hoping to achieve the skin of their dreams.
There are so many different facials for various concerns, so start experimenting there! Refresh your complexion with a Vitality of the Glaciers Treatment. Or, opt for an Acne Treatment to get rid of skin blemishes.
Do you want to care for your skin even further? Many spas offer minimal cosmetic procedures, like microneedling, that are worth splurging for! These procedures can improve the look of concerns like scars and aging signs.
3. Boost Your Self Confidence
A countless number of perks come along with taking care of your skin and body. But most important of all, your self-esteem will improve! For some people, that reason is enough on its own.
By dedicating time to pampering and relaxation, you'll be on your way to looking and feeling better. With a rejuvenated body and glowing skin, nobody can dull your sparkle.
A boost in your self-confidence might be just what you need to tackle the hurdles in your life! You must learn to love yourself, and a solid pamper routine will help with that.
Be Pampered, Be Glowing, Be Beautiful
Having a pamper routine goes beyond basic self-care. It does wonders for your body and mind, helping you achieve a happier and healthier life. If you've been neglecting to pamper yourself lately, it's time to schedule an appointment at the nearest spa!
Contact us at Beautiful Glow to learn how our experts can take care of you. We will work with you to develop a treatment plan that meets your needs and concerns. And, you'll leave every session feeling like the pampered beauty you are!